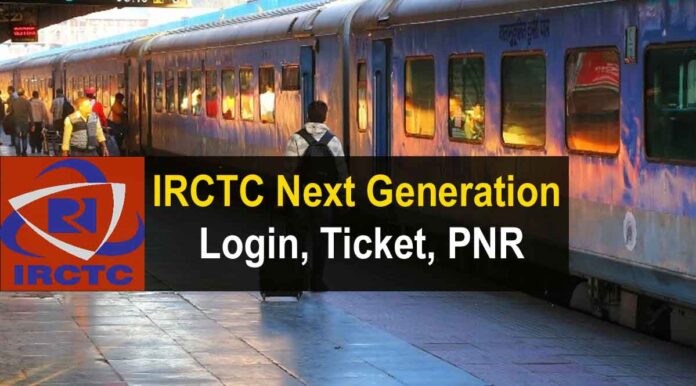 Indian Railway Catering and Tourism Corporation: IRCTC is a Public Sector Undertaking working for Indian Railways. The main functions of IRCTC are Ticketing, IRCTC Login Catering and Tourism operations in Indian Railways. There is a specific online platform named IRCTC Next Generation eTicketing System.
Here, users can book online train tickets, check their PNR status, find trains, book charter trains, book IRCTC hotels, book tour packages, book flight tickets, check train charts, book meals for their journey, book holiday package and many more online services.
Read Also : How To Find UAN Number
IRCTC Next Generation New Registration 2022
IRCTC New Website: To book train tickets online through IRCTC official website, first of all register yourself on this site and make your own login account.
To create a new account on IRCTC follow these simple steps:
Visit the official IRCTC website or click here to directly open the New Registration Page.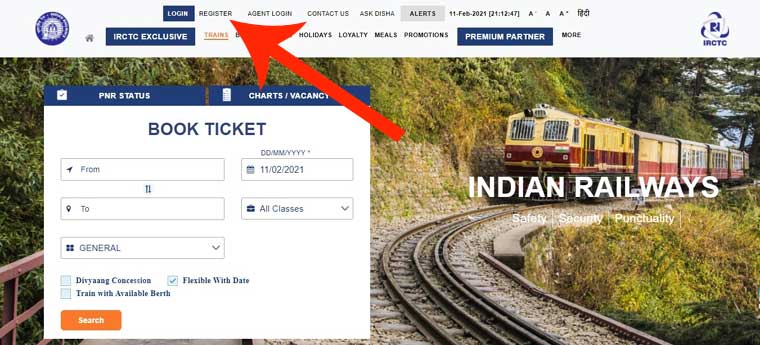 To create IRCTC account you have to fill three types of details i.e. Basic details, Personal details and Address.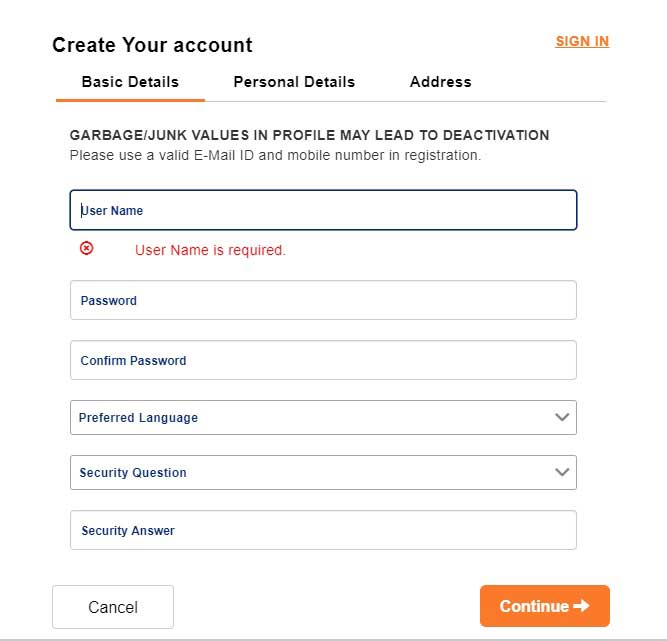 In basic details page select a unique user name for your account.
Create a strong password for your IRCTC account.
Select your preferred language from Hindi or English.
Select the security question and its answer and click on SUBMIT.
Now you will be directed to the Personal details page and fill the following details

Your First name, Middle name and Last name
Occupation and Date of Birth
Marital status
Your Country name and Gender
Email and Mobile number
Select your nationality and click on CONTINUE.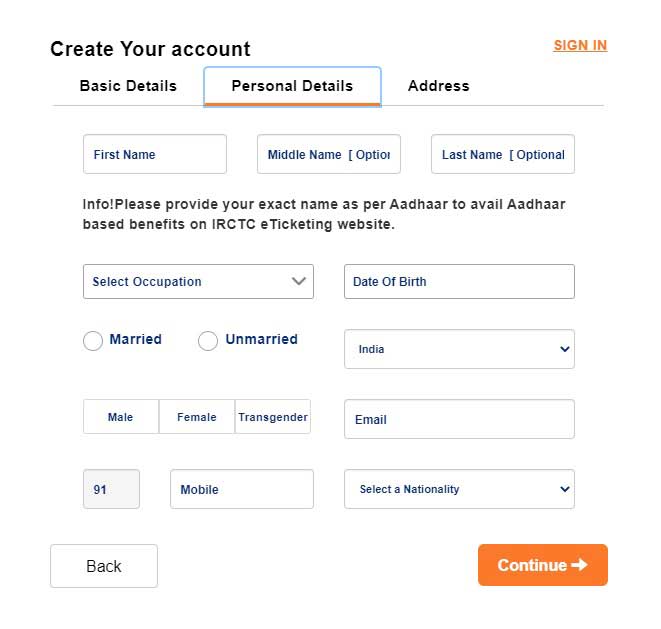 Now proceed to address section and complete following details:-

House No. and Street
Pin code and Name of State
Name of city
Post office and phone number
Office address
Confirm that you are not a robot.
Finally click on Register.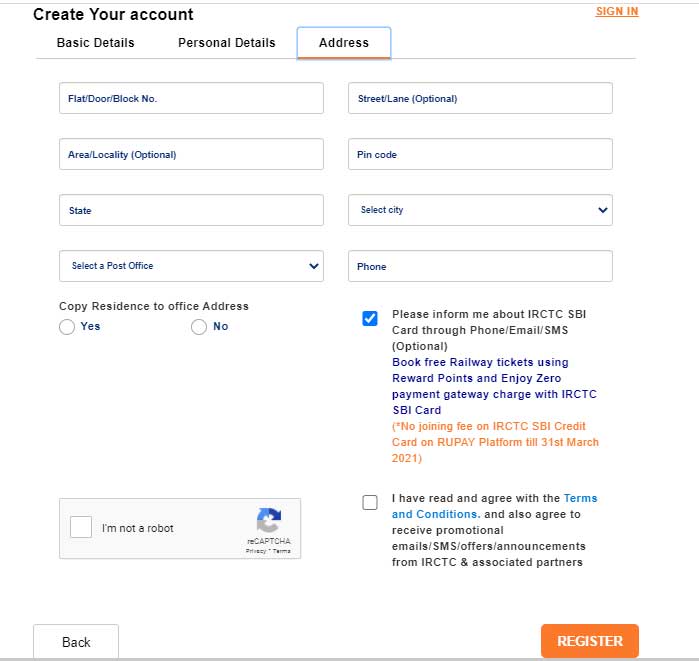 Now your IRCTC account is ready to use. Login using your username and password.
Login to IRCTC Next Generation eTicketing System
Login to the IRCTC account is necessary to book tickets and hotels on IRCTC website.
For login visit the official website of IRCTC www.irctc.co.in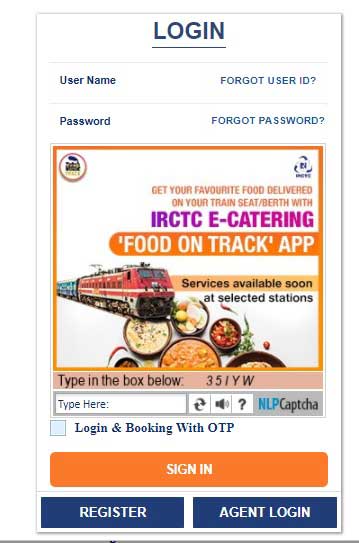 Click on the login link given on the home page. Enter your login details and click sign in.
IRCTC Train Ticket booking online 2022
IRCTC Next Generation Reservation: To book online train tickets using IRCTC website, visit the official website of IRCTC. If you book your ticket well in advance, there are more chances that you get a confirm ticket. Otherwise you can also get a waitlisted ticket. If the waitlisted ticket booked online not confirmed after chart preparation, then the ticket gets cancelled automatically and your ticket fare will be refunded to the bank account from which the ticket was booked.
Step by step online ticket booking procedure is explained below:
Visit the official website www.irctc.co.in
Select your journey details
Select source station and destination
Date of journey
Class of journey: Indian Railway offers many classes of coaches with different facilities like

Second Sitting(2S),
Sleeper (S),
AC Chair Car (CC),
AC 3 Economy (3E),
AC 3 Tier (3A),
AC 2 Tier (2A),
AC 1 Tier (1A),
First Class (FC),
Executive Chair Car (EC)

Select quota of booking i.e.

General,
Ladies,
Lower Birth / Senior Citizens,
Divyaang,
Tatkal,
Premium Tatkal

Tick mark the boxes according to your eligibility i.e.

Divyaang Concession
Flexible with date
Train with available berth

Click on search
Now you will get a list of train according to your search alongwith ticket fare.
Select the berth type according to your requirement in the suitable train and click on BOOK NOW.
After this enter the details of the passengers travelling such as Name, Age, Gender, Berth preference and Nationality
Enter your mobile number on which you want the ticket booking details message.
Select the payment method to pay fare online.
After payment confirmation you will get your ticket on your mobile and email id.
IRCTC PNR Number: PNR Status check 2022
PNR stands for Passenger Name Record. It is a unique number associated with every ticket booking whether online or offline. Once you book your ticket you will be alloted a 10 digit PNR number.
PNR number can be used to track the status of your booked ticket like confirmation of ticket, waiting listed ticket status, seat number, berth number etc.
How to check the PNR status, the steps are given below:
There are many websites available on internet to check the PNR status of Indian Railways ticket. But most authentic platform to check PNR Status is official website of Indian Railways.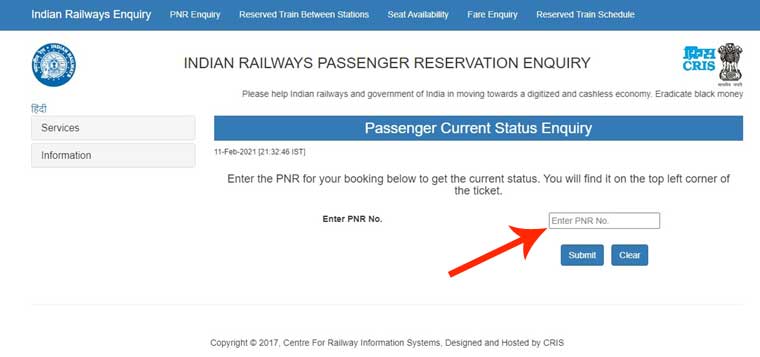 The direct link to check PNR status is given below:
After clicking on the above link enter your 10 digit PNR number and click SUBMIT. Your current PNR status will be on your screen.
Can we book ticket on IRCTC at night?
IRCTC Train ticket booking timing: One can book online train tickets on Official IRCTC Website round the clock except some maintenance time of the site. You can't book train tickets from 23:45 to 00:20 on IRCTC website. In this time, the goes under maintenance. Otherwise the site is operational 24X7.
IRCTC Train ticket Cancellation 2022
How to cancel Indian Railways Train ticket: If you want to cancel Indian Railways Train ticket, first you have to login your IRCTC account from which the ticket was booked.
Go to the My Transactions menu then select Upcoming journey option.
Select the ticket which you want to cancel.
Select tick mark in front of name of passengers whose ticket you want to cancel and click on cancel ticket.
Reprint a new ticket for the passengers who will still travel on this ticket if there is any.
The cancellation amount will be refunded to the account number from which the ticket was booked.
IRCTC Next Generation App Download
How to download IRCTC App: To download the IRCTC App open Google Play Store in your Android mobile and follow the given steps: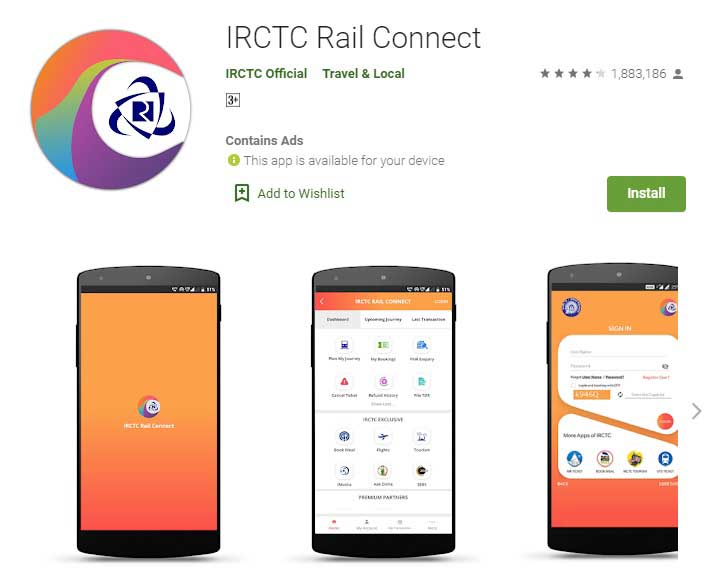 search the keyword "irctc"
You will get IRCTC Rail Connect app in top of the search results.
Once the app gets installed in your mobile you can book your tickets through this app also.
How to Book Railway Ticket Online on Mobile Create IRCTC New Account